Francesca Lia Block gives Self Love Magic readers her very own guide to Los Angeles. Francesca is the award-winning author of the Weetzie Bat series and memoir/how-to writing guide The Thorn Necklace: Healing Through Writing and the Creative Process.
LA's Dangerous Angels propels you through a city of punk rock faeries, mythological creatures and the secret magic found in even the most familiar places. Travel along with author Francesca Lia Block as she introduces you to the best hidden magic in her city. Seen through her eyes, and the eyes of her most well-known and beloved characters, Los Angeles opens before you like a storybook. Canyons, beaches, gardens, museums, restaurants, shops and landmarks where Francesca and her characters have danced and just like LA, this guide has it all.
There's secret magic you just have to know where to look.
Arts & Culture
1. Home of the Gods
Along the Pacific Coast Highway is a Roman villa of such marble grace it rivals the real thing. There's a manicured, statue-filled garden and reflecting pool and inlaid marble rooms filled with secret treasures. There's even a room where you can draw on your own amphora and a little dark hallway showcasing erotic miniatures.
This most magical of Los Angeles museums will transport you to ancient worlds and make you glad you drove up the steep hill among the cypress trees to visit. Reserve parking in advance.
2. The Mimes are Gone but Art Remains
I used to go to the LA County Museum every weekend as a child, when it was much less built up and there were mimes roaming the courtyard (it was the 70s after all!). The mimes are gone and larger, more modern buildings house much more art now.
A very strange collection of lampposts decorates the exterior and you can still have a picnic and roll down the steep, green hills of the park.
Bring the kids to do art workshops on Sundays and check out all the events set up to keep L.A. teens happy and out of trouble.
3. Sinking Mastodon!
Page Museum / La Brea Tar Pits 
Always the most touching and disturbing aspect of this museum is the statue of the baby mastodon and his father wailing on the bank of the tar pit as his mother sinks into the black muck. What a wonderful Dangerous Angel detail! They are trapped there forever; it breaks my heart.
The museum itself is full of cool pre-historic remains and reconstructions including a scary braying Mammoth (do Mammoths bray?) and a gift shop that sells fairy-sized glass bottles filled with bits of semi-precious stones like turquoise, rose quartz, peridot and amethyst.
4. Not so Temporary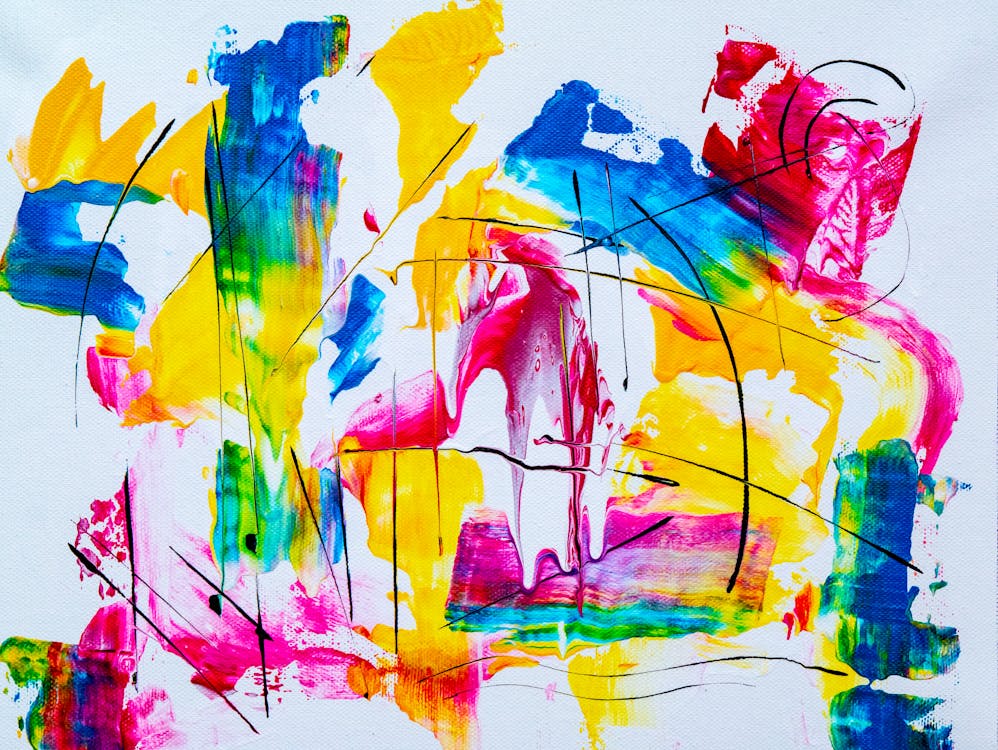 In 1983, I was working on Melrose at Grau, a boutique that sold raggedy "Depression Wear" and clothing made from Japanese antique silk kimonos and Guatemalan cottons. I was always looking for ways to feel and be more bohemian in L.A.
That was when I heard about the opening of the contemporary museum downtown. Finally, Los Angeles, that upstart girl in motley, would have her own collection of modern art!
Built in an old hardware store that had also been used as a warehouse and police car garage (and renovated by Frank Gehry), the "Temporary Contemporary," as it was called then, brought fine modern art to Downtown L.A. My raggedy girlfriends and I would go there and then to Gorky's the Russian hipster café—how boho we felt. Gorky's is gone but change isn't always bad: L.A. and my friends clean up to look like women when we want to and MOCA has grown into a real museum with three locations to be seriously reckoned with.
11. Save the Library!
Can you believe they want to shut this down? Say no! Sign a petition!
Just a few highlights to look for in this distinguished and precious library include the atrium lanterns with upside down human profile design, a pair of sphinxes, a golden hand, a blue glass globe chandelier and the Lotus Shaft Fountain depicting scenes from Alice in Wonderland, Robin Hood, Arabian Knights, Ali Baba, King Arthur and Mother Goose.
12. Birthplace of the False Eyelash
For more information on upcoming writing workshops with Francesca Lia Block, email her directly here or follow her at @francescaliablock.
Stay tuned for more of the Dangerous Angels guide (from entertainment to food, Francesca covers the must-see sights of Los Angeles.)